The WIYN Dedication
The WIYN telescope was dedicated on Saturday, October 15, 1994, just two and a half years after construction was begun at the site in March 1992. The Dedication Ceremony was highlighted by speeches from members of the WIYN Consortium, a ribbon-cutting, tours of the new facility, and a festive celebration for 400 or so participants.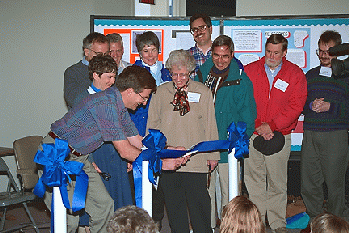 Ribbon Cutting Ceremony: NOAO Director Sidney Wolff and former Project Manager Matt Johns.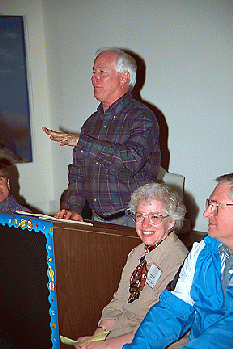 Dedication Ceremony: U.S. House of Representative Jim Kolbe and NOAO Director Sidney Wolff.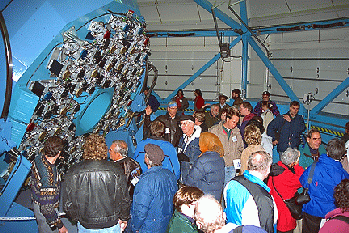 A tour of WIYN.
Last modified: 01-Apr-2014 11:40:33 MST